EBSA (Ecological and Biological Significance Areas) in the Arctic Marine Environment
Human activity is expanding in the Arctic marine environment, in part due to warming ocean temperatures and the dramatic loss of summer sea ice. New and expanding human uses include fishing, shipping and offshore oil and gas development. All have the potential to place major additional stress on ocean ecosystems which are already undergoing profound change related to warming, sea ice loss, and alterations in ocean chemistry.
Because activities conducted in one nation's waters can affect other parts of the region, effective management of some human uses in the Arctic marine environment will require international cooperation. The United Nations Convention on the Law of the Sea, in conjunction with other international agreements and national laws and regulations, provides a general legal foundation. However, new rules may be necessary to protect the Arctic marine environment. Examples of possible areas of international cooperation include: development of new standards for Arctic marine shipping, regulation of new or expanding Arctic fisheries, rules to protect the environment in the course of natural resource development, stricter regulation of Arctic tourism, mechanisms to assess and manage the cumulative impacts of multiple activities affecting the same ecosystems, and procedures for the establishment of representative networks of protected marine areas.
Ecosystem-based management has the potential to provide an organizing framework for these new or enhanced management measures in the Arctic. Such an approach, as generally accepted at the international level, includes defining portions of ocean space for management purposes based on oceanographic and ecological criteria, and the development of management arrangements that address all human uses of that space in an integrated fashion. A central element of ecosystem-based management is the identification of ecologically significant or vulnerable areas that should be considered for protection due to their role in maintaining valued ecosystem functions and resilience.
This data was created with the purpose to identify these areas within the Arctic marine environment.
Simple
Date (

Revision

)

2016-01-25
Status

Completed
Maintenance and update frequency

As needed
Keywords (

Theme

)

stressors

marine

protected areas

shipping

fishing
Keywords (

Place

)
Access constraints

Copyright
Use constraints

otherRestictions
Spatial representation type

Vector
Metadata language

en
Character set

UTF8
Supplemental Information

You can customize the template to suit your needs. You can add

and remove fields and fill out default information (e.g. contact details).

Fields you can not change in the default view may be accessible in the more

comprehensive (and more complex) advanced view. You can even use the XML editor

to create custom structures, but they have to be validated by the system, so

know what you do :-)
Reference system identifier

EPSG

/

North_Pole_Stereographic (EPSG:102018)

/
Protocol

WWW:LINK-1.0-http--link
Protocol

OGC:WMS-1.1.1-http-get-map
OnLine resource

9.tif

(

WWW:DOWNLOAD-1.0-http--download

)

Image
OnLine resource

EBSA_0511_JC_area_sort.zip

(

WWW:DOWNLOAD-1.0-http--download

)

Shapefile
Hierarchy level

Dataset
Conformance result
Date (

Publication

)
Pass
File identifier

06bcf22f-fcf5-4f56-b104-23888968f7e0

XML
Metadata language

en
Character set

UTF8
Date stamp

2023-02-13T13:59:23
Metadata standard name

ISO 19115:2003/19139
Metadata standard version

1.0
Overviews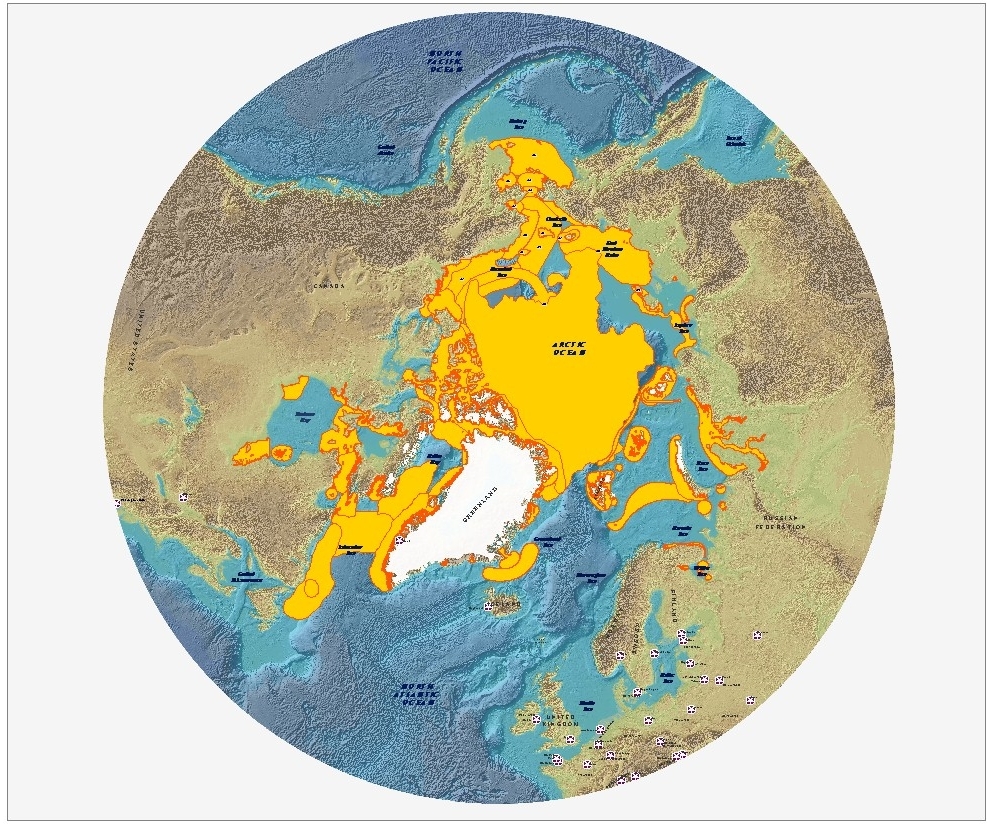 Spatial extent
Provided by
Associated resources
Not available