Fractional Snow Cover (raster 20m) 2016-present, Europe, daily, Jul. 2020
The Copernicus Fractional Snow Cover (FSC) product is generated in near real-time for the entire EEA38 and the United Kingdom, based on optical satellite data from the Sentinel-2 constellation. The product provides the fraction of the surface covered by snow at the top of canopy (FSC-TOC) and on ground (FSC-OG) per pixel as a percentage (0% – 100%) with a spatial resolution of 20 m x 20 m.
FSC is one of the products of the pan-European High-Resolution Snow & Ice service (HR-S&I), which are provided at high spatial resolution (20 m x 20 m and 60 m x 60 m), from the Sentinel-2 and Sentinel-1 constellations data from September 1, 2016 onwards. Visit https://land.copernicus.eu/pan-european/biophysical-parameters/high-resolution-snow-and-ice-monitoring to get more information on the different HR-S&I products (Snow products : FSC, WDS, SWS, GFSC, and PSA. Ice products : RLIE and ARLIE)
The FSC product is distributed in raster files covering an area of 110 km by 110 km with a pixel size of 20 m by 20 m in UTM/WGS84 projection, which corresponds to the Sentinel-2 input L1C product tile. Each product is composed of seven separate files corresponding to the different layers of the product, and another metadata file.
Overviews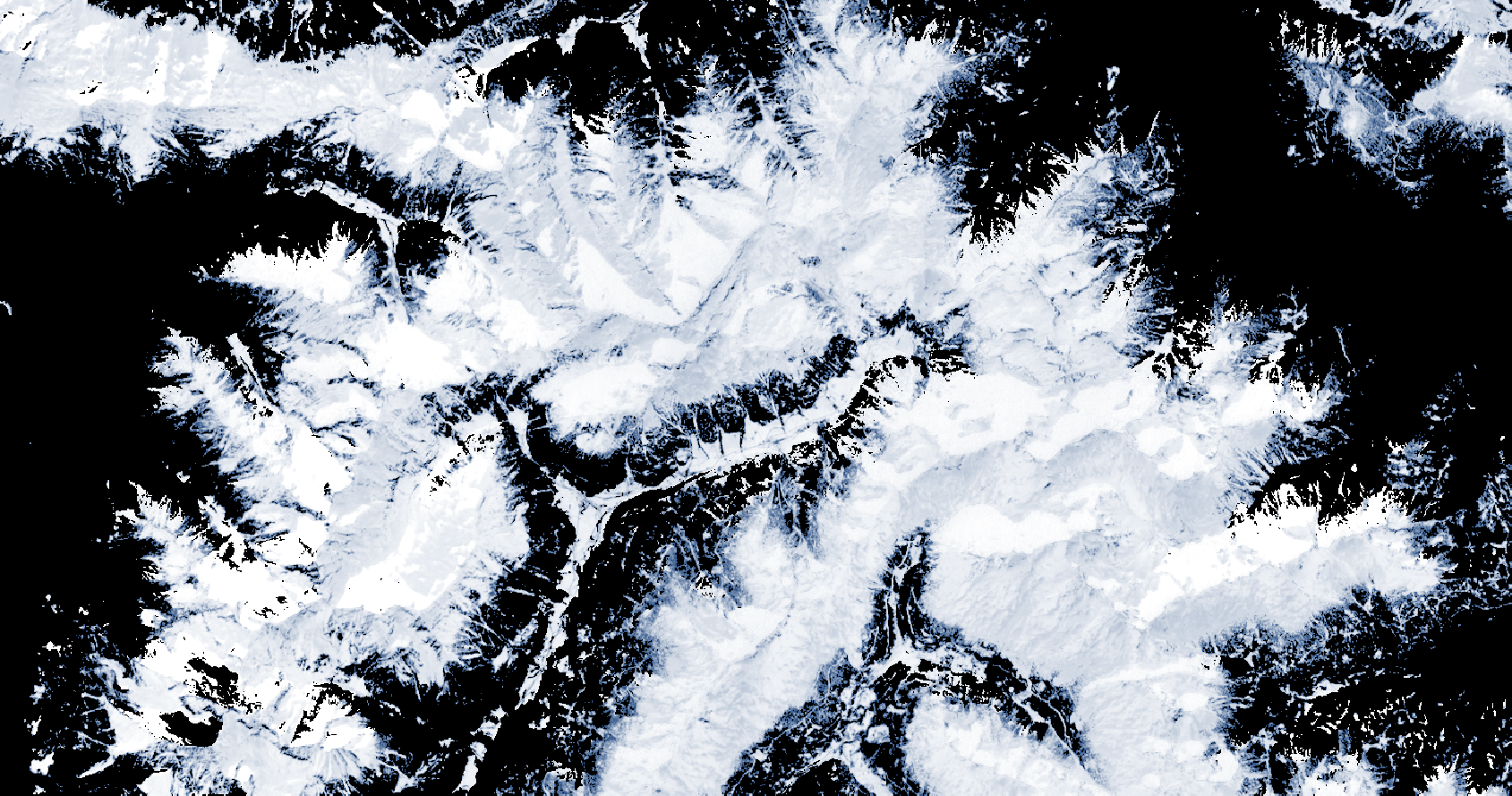 Spatial extent
Provided by
Associated resources
Not available