Agriculture Capability Mapping
The Agriculture Capability mapping dataset is the digitized equivalent of the legacy [Agriculture Capability Scanned Maps](https://catalogue.data.gov.bc.ca/dataset/agriculture-capability-scanned-maps), which date from the 1960's to the 1990s. Agriculture Capability mapping is also known as 'Soil Capability for Agriculture' and 'Agricultural Capability' mapping.
Agricultural Capability is an interpreted mapping product based on soil and climate information. In general, climate determines the range of crops possible in an area and the soils determine the type and relative level of management practices required. This is legacy data and changes in climate are not reflected. For more information about the classification system see: [Land Capability Classification for Agriculture](http://www.env.gov.bc.ca/wld/documents/techpub/moe1/moem1.pdf).
Use caution utilizing these legacy maps as the classifications were based on common land management practices and typical crops of the 1960s-1990s era, and subsequent site specific land management practices (e.g. installation of drainage) may have modified the soil conditions since the mapping was completed.
This Agriculture Capability legacy mapping is included in the [Soil Information Finder Tool (SIFT) mapping application](https://www2.gov.bc.ca/gov/content?id=CD4CD7204C2143A1B25695B071AA989A). The SIFT application provides more detailed climate data (e.g. Growing Degree Days, Frost Free Period (5 C), (1960-1990 climate normals). The SIFT 'Soil query tools' may be useful for identifying areas with specific 'growing conditions' of interest based on soils present (soil name), soil texture, drainage, coarse fragment content, slope, elevation, growing degree days and frost free period.
Note: This Agriculture Capability Mapping dataset is based on soil mapping at 1:100,000, 1:50,000 or 1:20,000 scale, and is more detailed than the 1:250,000 scale Canada Land Inventory (CLI) Agricultural Capability mapping (available [here](http://sis.agr.gc.ca/cansis/nsdb/cli/index.html)).
Simple
Date (

RI_367

)

2018-04-27
Date (

RI_366

)

2018-03-06
Status

onGoing; enContinue

RI_596
Maintenance and update frequency

asNeeded; auBesoin

RI_540
Keywords (

RI_528

)

BC Soils

agricultural capability

agriculture capability

soil capability
Government of Canada Core Subject Thesaurus Thésaurus des sujets de base du gouvernement du Canada (

RI_528

)
Use limitation

Open Government Licence - British Columbia (https://www2.gov.bc.ca/gov/content/data/open-data/open-government-licence-bc)
Access constraints

license; licence

RI_606
Use constraints

license; licence

RI_606
Spatial representation type

vector; vecteur

RI_635
Metadata language

eng; CAN
Metadata language

fra; CAN
Topic category

Environment

Farming

Geoscientific information
Begin date

0001-01-01
Reference system identifier

EPSG

/

EPSG:3005

/

unknown
File identifier

582a6147-4e24-468c-a048-762302139afc

XML
Metadata language

eng; CAN
Character set

utf8; utf8

RI_458
Hierarchy level

dataset; jeuDonnées

RI_622
Date stamp

2020-07-31T13:19:58
Metadata standard name

North American Profile of ISO 19115:2003 - Geographic information - Metadata
Metadata standard version

CAN/CGSB-171.100-2009
Overviews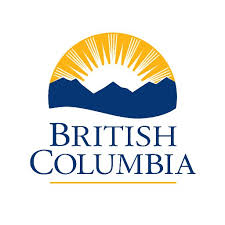 Spatial extent
Provided by
Associated resources
Not available