Grassland 2018 (raster 100 m), Europe, 3-yearly, Aug. 2020
The HRL Grassland 2018 100 m aggregate raster product provides a basic land cover classification with two thematic classes (grassland / non-grassland) at 100m spatial resolution, covering the EEA38 area and the United Kingdom. The production of the High Resolution Grassland layers was coordinated by the European Environment Agency (EEA) in the frame of the EU Copernicus programme.
The main High Resolution Grassland product is the Grassland layer. This grassy and non-woody vegetation baseline product includes all kinds of grasslands: managed grassland, semi-natural grassland and natural grassy vegetation. It is a binary status layer for the 2015 reference year mapping grassland and all non-grassland areas in 20m and (aggregated) 100m pixel size and, for the 2018 reference year, in 10m and (aggregated) 100m pixel size.
The 100 meter aggregate raster is provided as a full EEA38 and United Kingdom mosaic (fully conformant with the EEA reference grid).
Overviews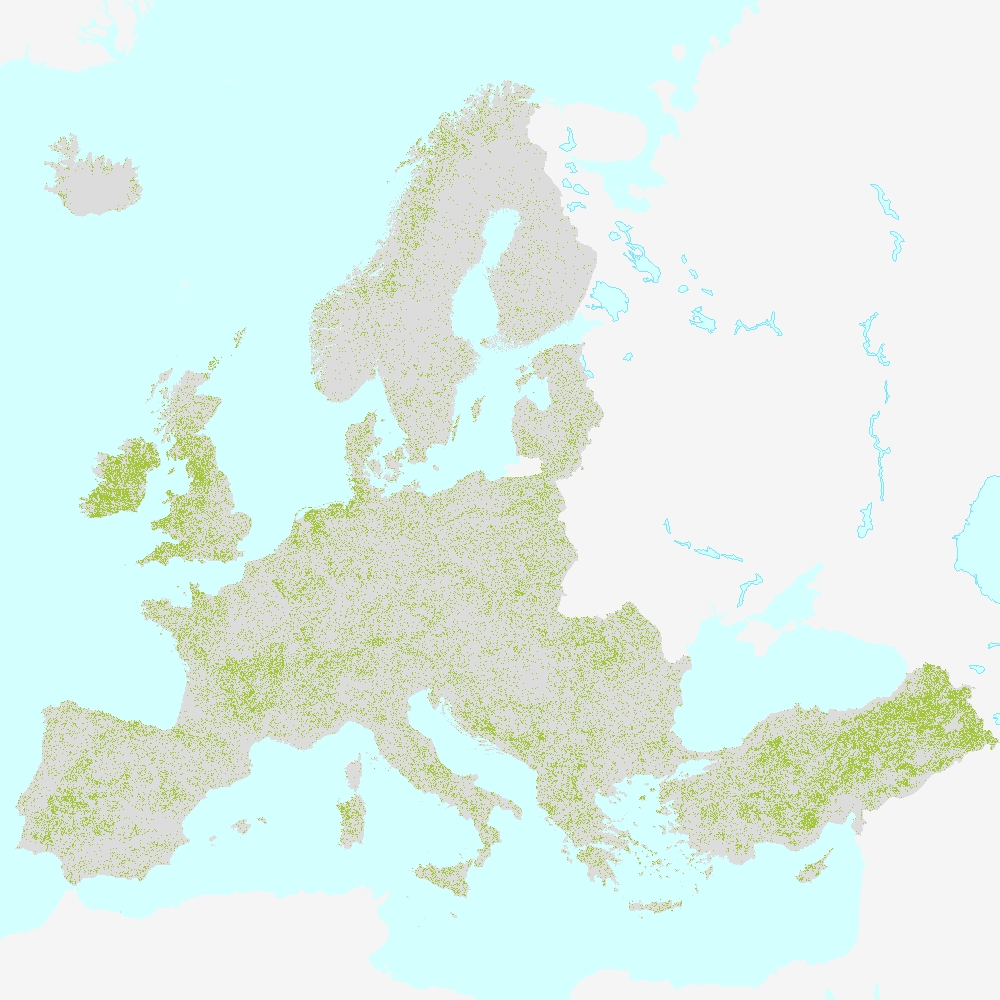 Spatial extent
Provided by
Associated resources
Not available