ABA 2013 Appendix 6.1.1-6.1.4 - Occurrence/status: freshwater and diadromous species
Appendix 6.1.1. Freshwater and diadromous fish species by area of occurrence within the High Arctic, Low Arctic and sub-Arctic.
Appendix 6.1.2. Freshwater and diadromous fishes of the Palearctic and Nearctic regions.
Appendix 6.1.3. Occurrence of freshwater and diadromous fishes in the Arctic and sub-Arctic regions of the seven geographical regions referred to in the main text.
Appendix 6.1.4. Freshwater and diadromous fish species status summary for species assessed at some level of risk by country or region
Simple
Date (

Publication

)

2013
Status

Completed
Maintenance and update frequency

Unknown
Keywords (

Theme

)

ABA

diadromous

Pisces

Benthic

Pelagic

fish

Arctic char

Atlantic cod

Capelin

Polar cod

Pollock

anadromus

catadromus

Arctic Biodviersity Assessment
Keywords (

Place

)
GEMET - INSPIRE themes, version 1.0 (

Theme

)

Hydrography

Statistical units

Habitats and biotopes
Access constraints

Copyright
Use constraints

otherRestictions
Spatial representation type

Vector
Denominator

1000000
Metadata language

en
Character set

UTF8
Topic category
Supplemental Information

You can customize the template to suit your needs. You can add

and remove fields and fill out default information (e.g. contact details).

Fields you can not change in the default view may be accessible in the more

comprehensive (and more complex) advanced view. You can even use the XML editor

to create custom structures, but they have to be validated by the system, so

know what you do :-)
Reference system identifier

WGS 1984
File identifier

bbf29bee-311c-46ff-8b80-073131a52bb8

XML
Metadata language

en
Character set

UTF8
Date stamp

2023-02-13T14:00:38
Metadata standard name
Metadata standard version

1.0
Overviews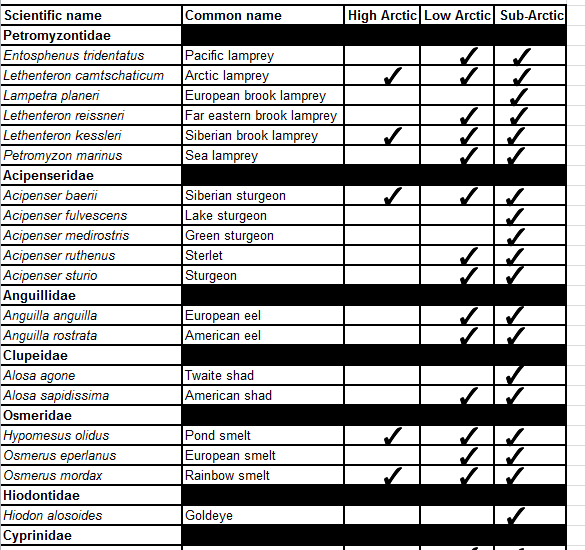 Spatial extent
Provided by
Associated resources
Not available