SAMBR - Implementation of Seabird Monitoring at Key Sites
Boundaries of the 22 ecoregions (grey lines) as defined in the CSMP (Irons et al. 2015) and the Arctic Marine Areas (colored polygons with names in legend). Filled circles show locations of seabird colony sites recommended for monitoring ('key sites'). The current level of monitoring plan implementation are green = fully implemented, amber = partially implemented, red = not implemented. The CSMP provides implementation maps for each forage guild.
STATE OF THE ARCTIC MARINE BIODIVERSITY REPORT - <a href="https://arcticbiodiversity.is/findings/seabirds" target="_blank">Chapter 3</a> - Page 132 - Figure 3.5.1
This graphic displays the status of seabird monitoring at key sites in CBMP areas across the Arctic.
Simple
Date (

Publication

)

2017-05
Credit

Tycho Anker- Nilssen, Norwegian Institute for Nature Research (NINA) Høgskoleringen 9, NO -- 7034 Trondheim, Norway. tycho.anker-nilssen@nina.no

Yuri Artukhin, Kamchatka Br. Pacific Inst. of Geography, Rybakov pr., 19 -- a,Petropavlovsk -- Kamchatsky,683024, Russia. artukhin@mail.kamchatka.ru

Robert Barrett, Tromso University Museum, PO Box 6050 Langnes, NO -- 9037 Tromso, Norway. Rob.Barrett@uit.no

David Boertmann, Aarhus University, Department of Bioscience, Frederiksborgvej 399, Box 358, DK -- 4000 Roskilde. Denmark.dmb@ dmu.dk

Maria V. Gavrilo, National Park Rusian Arctic, prospect Sovetskikh Kosmonavtov 57, Archangelsk, 163000 Russia. M_gravrilo@mail.ru

Grant Gilchrist, Science and Technology Branch, Environment Canada, N.W.R.C., 1125 Colonel By Drive,

Raven Rd., Carleton Univ., Ottawa, Ont. K1A 0H3, Canada. grant.gilchrist@ec.gc.ca

Erpur S. Hansen, South Iceland Nature Research Centre, Strandvegur 50, IS -- 900 Vestmannaeyjar, Iceland. erpur@nattsud.is

Martti Hario, Finnish Game and Fisheries Research Institute, P.O. Box 2, FIN -- 00791 Helsinki, Finland. martti.hario@gmail.com

David Irons, U.S. Fish and Wildlife Service, 1011 E. Tudor Rd., Anchorage, Alaska AK99503, USA. David_Irons@fws.gov

Kathy Kuletz, U.S. Fish and Wildlife Service, 1011 E. Tudor Rd., Anchorage, Alaska AK99503, USA. Kathy_Kuletz@fws.gov

Aili Lage Labansen, Greenland Institute of Natural Resources, P.O. Box 570, 3900 Nuuk, Greenland. aila@natur.gl

Mark Mallory, Biology, Acadia University, Wolfville, Nova Scotia, B4P 2R6, Canada. mark.mallory@acadiau.ca

Flemming Merkel, Greenland Institute of Natural Resources, P.O. Box 570, 3900 Nuuk, Greenland and Aarhus University, Department of Bioscience, Frederiksborgvej 399, Box 358, DK -- 4000 Roskilde, Denmark. fme@dmu.dk

Anders Mosbech, Aarhus University, Department of Bioscience, Frederiksborgvej 399, Box 358, DK -- 4000 Roskilde. Denmark. amo@ dmu.dk

Bergur Olsen, Faroe Marine Research Institute, Nóatún, FO -- 100 Tórshavn, Faroes. berguro@ hav.fo

Henrik Österblom, Museum of Natural History, Dept. Systems Ecol., Box 50007, SE -- 10691, Sweden.henroste@nrm.se

Aevar Petersen, Brautarland 2, 108 Reykjavik, Iceland. aevar@nett.is

Jim Reid, Joint Nature Conservation Committee, Inverdee House, Baxter Street, Aberdeen AB11 9QA, UK. jim.reid@jncc.gov.uk

Greg Robertson, Science and Technology Branch, Environment Canada, 6 Bruce Str., Mount Pearl, Newfoundland A1N 4T3, Canada. greg.robertson@ ec.gc.ca

Mia Rönkä, Section of Ecology, Department of Biology, University of Turku, FI -- 20014 University of Turku, Finland. mia.ronka@utu.fi

Hallvard
Credit

Data compiled from:

Circumpolar Seabird Monitoring Plan

CAFF Monitoring Series Report No. 17

September 2015
Status

Completed
Maintenance and update frequency

Unknown
Keywords (

Theme

)

CHAPTER3

Colonies

Monitoring
Keywords (

Place

)
Access constraints

Copyright
Use constraints

otherRestictions
Spatial representation type

Vector
Metadata language

en
Character set

UTF8
Topic category
Begin date

2016-04-01
End date

2016-05-20
Supplemental Information

You can customize the template to suit your needs. You can add

and remove fields and fill out default information (e.g. contact details).

Fields you can not change in the default view may be accessible in the more

comprehensive (and more complex) advanced view. You can even use the XML editor

to create custom structures, but they have to be validated by the system, so

know what you do :-)
Reference system identifier

WGS 1984
Protocol

WWW:LINK-1.0-http--link
Protocol

OGC:WMS-1.1.1-http-get-map
OnLine resource

Fig_3.5.1.png

(

WWW:DOWNLOAD-1.0-http--download

)

Image - Figure 3.5.1
OnLine resource

Implementation_Level.zip

(

WWW:DOWNLOAD-1.0-http--download

)

Shape file
OnLine resource

C3_05F1_implementation_level

(

OGC:WMS-1.3.0-http-get-map

)

C3_05F1_implementation_level
Hierarchy level

Dataset
Conformance result
Date (

Publication

)
Pass
File identifier

d796556e-507a-49f7-87dc-5000123f62b5

XML
Metadata language

en
Character set

UTF8
Date stamp

2023-02-13T13:57:57
Metadata standard name

ISO 19115:2003/19139
Metadata standard version

1.0
Overviews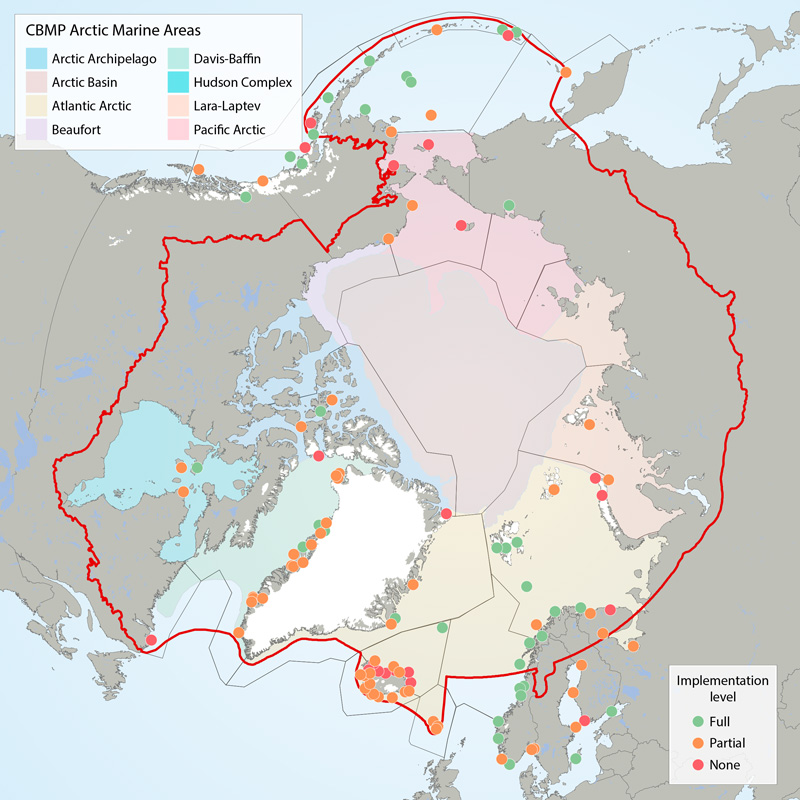 Spatial extent
Provided by
Associated resources
Not available