ni_j100v Jökulrák á Vesturgosbelti – 1:100.000
Þekja [layer] j100v_vesturgosbelti_jardgrunnur_1utg_p:
Jökulrákir á Vesturgosbelti Íslands. [Glacial striations of the Western Volcanic Zone of Iceland.]
Gögn eru flokkuð eftir ÍST120:2012 staðlinum, nema fitjueigindir:
jokulrakastefna: stefna jökulráka er mæld í kortlagningu og sýnir skriðstefnu jökuls.
aldur: ef fleiri en ein stefna er á rákunum er metinn afstæður aldur: yngri, aldur og aldur02.
[The data follows the ÍST120:2012 data standard with these additional feature attributes:
jokulrakastefna: indicates the direction of striations found during mapping.
aldur: if more than one set of striations is found this indicates the relative age: yngri (younger), aldur (older), and aldur02 (oldest, if 3 sets are present).]
Simple
Date (

Publication

)

2021-12-01
Edition

1. útgáfa
Status

On going
Maintenance and update frequency

As needed
Keywords (

Theme

)
Keywords (

Place

)
GEMET - INSPIRE themes, version 1.0 (

Theme

)
Access constraints

Copyright
Use constraints

Copyright
Other constraints

http://www.ni.is/rannsoknir/landupplysingar/skilmalar

Gögnin eru öllum opin – no limitations on public access.
Spatial representation type

Vector
Denominator

100000
Metadata language

en
Character set

UTF8
Topic category

Geoscientific information
Begin date

2019-05-01
End date

2021-06-01
Reference system identifier

EPSG

/

3057

/

7.6.1(9.0.0)
Hierarchy level

Feature
Statement

Gögn fengin við kortlagningu ásamt viðbótarheimildum frá Kjartansson (1965), Johannesson (1994) og Á. Guðmundsson (óbirt gögn). Gögnin hafa verið yfirfarin og endurskoðuð.

Heimildir [Sources]:

- Ágúst Guðmundsson, unpublished data and personal communications.

- Jóhannesson, H. 1994. Geological map of Iceland, sheet 2, West-Iceland, second edition. Icelandic Museum of Natural History and Iceland Geodetic Survey, Reykjavik.

- Kjartansson, G. 1965. Geological map of Iceland, sheet 5, Central Iceland. Icelandic Museum of Natural History and Iceland Geodetic Survey, Reykjavik.
Overviews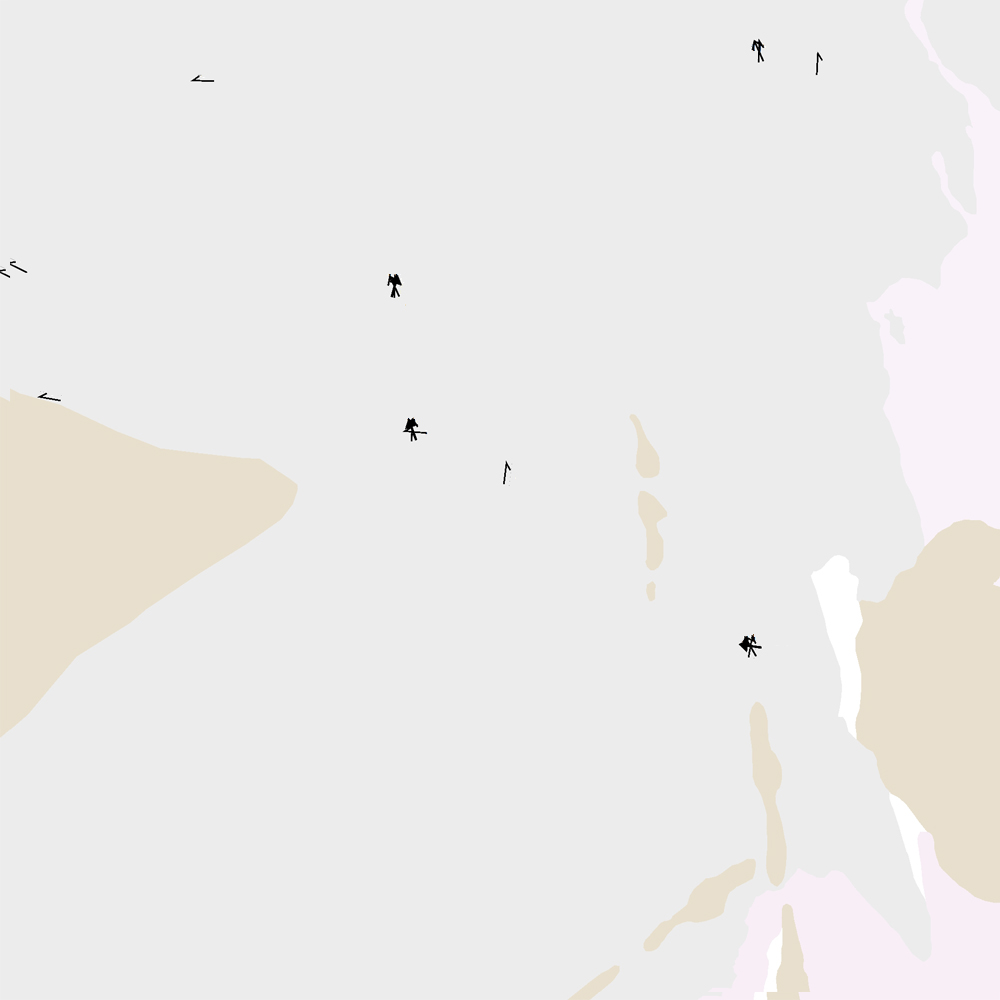 Spatial extent
Provided by
Associated resources
Not available